"Many are good at what they do, but very few are good enough to inspire someone to take action.

Working with Michelle has been an experience I will never forget. Her warm and friendly tone and upbeat and sincere advice is as inspirational as it is motivational. Within the space of just a few weeks, I was inspired to make decisions I've been contemplating for years and start doing!

Before I worked with Michelle, I considered myself to be stuck in a rut. I had limited direction, no goals and no real understanding of my values and purpose. When I came to Michelle, I told her I need a "kick in the butt and to sort my life out".

What I was given was so much more.

After only a few sessions, everything I did and everything I saw started to look different. Things were brighter, lighter and easier. From nowhere it seemed, I got this enormous boost of momentum, enthusiasm and energy. I was focusing on things that made me happy and even though nothing in my life had physically changed, the way I was thinking about my life had.

What I realised was that my state had completely shifted. Once I identified what was important me to and started writing down what I wanted to do in the future, things just started falling into place.

Within a month I started my own business and started trading, all while still working 60+ hours a week for my employer and having pneumonia. I found time for the things and people I love most, and I set myself goals to keep me accountable.

Michelle taught me how to listen to my mind and body and to make informed decisions based on what I value. This concept was much deeper and far more powerful than anything I had previously known.

What I got from my sessions was a new found sense of self-awareness. My frame of mind completely transformed and I am now a better person. I'm more positive, driven, devoted, determined and it feels SO good! Better than I could have ever imagined!

Michelle succeeds not because of what or how she does thing, but for why she does what she does. Her passion for helping and making a difference is inherent in everything she does. Michelle is one of the most genuine and influential people I have ever known. Her positive energy inspired me to take action. Put simply, Michelle inspired me to change my life.

So if you too are stuck in a rut, lack motivation and direction, or perhaps are just looking for a better way, contact Michelle. I can personally guarantee it will be one of the best phone calls you ever make."

Lauren Mills Newcastle October 25, 2015
"Thank you Michelle for teaching me to understand and evaluate the reasons behind my ambitions. By doing this, I realised my true values and could focus on new ways to make my dreams reality. You have taught me how to be conscious of my thoughts, language and actions, as well as how to break down goals into achievable steps. I am so grateful for your wisdom, patience and understanding, thank you." EQ ( Newcastle NSW Australia - June 2015)
"My 19 year old daughter has really benefitted from her UpnAway Career & Life coaching experience. She was quite confused about her immediate and future plans when she started her course with Michelle and throughout the process has grown and developed her confidence and certainty. She is enrolling in a Uni course that she believes she will enjoy and be talented at. She has refocused on her part time jobs as a means to an end and has started developing time management skills and organisational strategies, plans, goals, lists and budgets. She has streamlined her life by getting out of debt which has made her happier and learning to live within her means. Her partying seems to be more controlled and she understands how to balance socialising with other aspects of her life such as work and also quality downtime.
And most importantly she is happy again."
Mum (Hunter Region NSW Australia – Nov 2014)
"I came to Michelle some time after withdrawing from the University degree I had started. Whilst I was unhappy during the course of this degree, I found the worst of it began afterwards. I was completely lost. Even though I knew the course I was doing wasn't the one for me, I also had no idea which one was. That feeling of having no purpose in life, and no structure, bore down on me and presented as a cloud over everything. Relationships with others, and most importantly, myself suffered immensely and it seemed like a perpetuating cycle that I could not break out of. My parents tried to forcefully prompt me to get back on track, but as a 20 year old fighting to gain independence I did not want to listen to what they had to say. That is why Michelle, as a third party, was the perfect solution. She taught me how to align my head and heart in order to find true happiness. It wasn't until after the several months with Michelle, where I started to discover my purpose and become myself again that I truly understood just how unhappy and lost I was. Being so young I had not yet learned the tools required to be able to pull myself out of such a rut- Michelle has equipped me with those, as well as a new lease on life." AM 20 years old (Newcastle NSW Australia - Jan 2015)
"Dearest Michelle,
The amount of nice things I can say about the things you helped me through, during my time in Plan-it Youth Mentoring is near endless but I'm going to try say the good things.
Firstly I'd like to thank you for being my mentor and helping me with advice on resumes. They have helped me beyond belief and I'm super grateful.
Secondly, I'd like to thank you for being a friend during the program. You were an absolutely awesome, energetic lovely person to be with and spend an hour with every Thursday and I'm going to miss it heaps.
Finally thank you so so much for helping me boost my confidence levels in interviews and general confidence in talking to people. I've been using these skills and making new friends as a result.
This is just a tiny glimpse into the gratitude and respect I have for everything you did for me and I'm truly grateful.
Thank you so much Michelle."
LM (15 year old - Newcastle November 2014)
"I came to Michelle at a time in my life where I was totally lost. I was selling a business that I had put my heart & soul into for 6 years. I was at turmoil with myself and disappointed with how things had turned out. I knew that it was the right decision to sell, but I had no direction or idea of what I wanted to do. I could barely remember the last time I was truly happy.
Michelle enabled me to overcome my fears, rebuild my confidence, and showed me a different view in life. A view which was more positive and trusting in my journey. Her patience, knowledge, understanding and openness made this experience so easy.I have learned so many great tools which allow me to overcome obstacles, express my emotions, get clear on my goals and so much more. The best thing is that I have all of this for LIFE! This is why Michelle's coaching is such great value. I can go back and re-look at any unit work and will continue to develop my new skills.

I really struggled writing this testimonial, as words cannot express how grateful I am to Michelle for what her program has done for me. She is a true blessing to anyone's life and if this opportunity is coming past your door then you MUST grab it. No matter your financial situation or whatever other excuse you want to make for yourself. I did this when I was unemployed so money is not an excuse. There is a reason that you are reading this, so trust your gut and sign up NOW!"

  Lauren Ryan (Newcastle 2014)
"Michelle was my life coach and changed my life, she changed the way I think, feel and do things, gave me a reason to believe I could go on, Michelle made me realise that if you want something you don't settle for less you go for GOLD I believe my life has changed I thought I had nothing and now I have a job and I do tafe... I'd recommend her services to anyone."

Corinne age 24 (Aug 2012)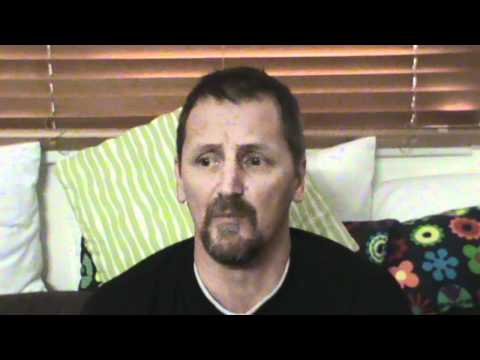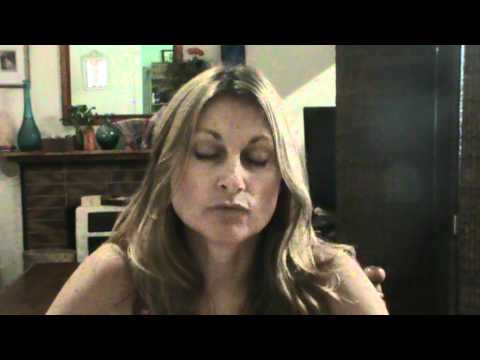 "Michelle has coached me over the last six months and has helped me enormously.

I had lost myself, my direction and my passion for life and throughout my coaching Michelle was always there for me, helping to guide me in the right direction.

Michelle loves what she does and it shows. Michelle is very dedicated to the coaching process and is very attentive, I felt supported and comfortable right throughout.

She is full of wisdom and knows exactly how to handle any situation that arises.

Michelle has taught me how to connect to my heart and I now feel confident and have the clarity I need to move towards my dreams.

Coaching has really allowed me to get back to the basics and reconnect with myself.

As soon as I started coaching with Michelle I felt supported. Michelle guided me right through the process and for me knowing Michelle was there to confide in is what really helped me. I was learning about myself and I had Michelle there to back me up and point out anything that needed to be addressed.

Michelle is a very kind, genuine person and I feel very fortunate to have found her. Michelle has helped me find me again. And that to me is priceless."

Jane   0423 918 696 (Newcastle Jan 2013)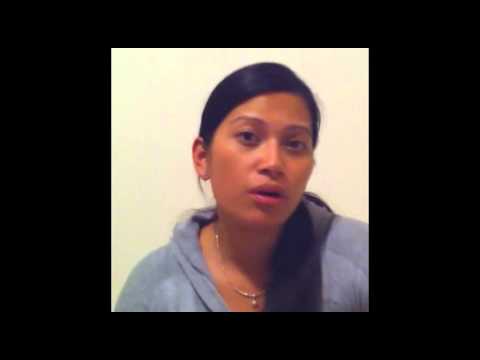 "Up n Away Career & Life Coaching has provided our organisation with much needed support in developing the skills and confidence of our staff in the areas of client liaison, leadership and business communication.  While it was tempting to send our staff to another group course, we found that Michelle's individual, tailored and targeted guidance services were far more effective in progressing staff members.  It allowed them to take on more responsibility and leadership roles which then allowed us to develop and expand our business.  Thank you Michelle!"

Tessa - Technical Services Manager - Newcastle  Nov 2013
"My 12 months of Coaching with Michelle has just come to an end, however it is also the beginning of embracing a new outlook and having a new mindset from here on.

My Coaching commenced at the start of my new business and could not have come at a better time.

Michelle equipped me with all the tools I needed for handling different situations, emotions, confidence and most importantly, creating my harmonious work/life balance. I feel my "toolbox" is now overflowing!

An amazing insight that I will always remember is the importance of having defined GOALS.

In the past year, I have gained a tremendous amount of pleasure and pride in setting, actioning and achieving many of my goals.

I have found an exercise routine that I really love and lost more than my goal weight. I am fitter and healthier than ever. I am ticking off goals and achievements left right and centre!

I now have so much more energy +clarity + direction…PRICELESS!!!

Genuine, compassionate, caring, insightful, supportive and encouraging are just a handful of words to describe Michelle and her professionalism as a Coach. Always super quick to respond to emails and unit work and super punctual with our telephone coaching calls….and we had some giggles along the way!

From the bottom of my heart…thank you Michelle for giving me the knowledge and power to make positive changes that will remain with me ALWAYS."

Sherin
Photographer – Brisbane QLD 2011
"I haven't met Michelle in person but she is very helpful and thoughtful in her responses to my emails and units."
S. Garrett - Perth, WA , 2008
"Michelle is genuine in her desire to help me achieve my goals and balance in my life." Perth 2008
"I was feeling lost and directionless before I started the coaching earlier this year. My relationship was rocky and I felt like I was just 'going through the motions'. The coaching with Michelle has given me so much insight into myself and effective ways to work on myself to be the person I want to be. I have truely grown and my relationship has blossomed!! Thank you Michelle your coaching is invaluable." Sarah Garrett (0430530864) Perth 2009
"Her comments are always insightful."
"I am happy and have no complaints." T. Bowser - Perth, WA Perth 2008
"My coach is understanding in the fact that i have a busy life with my family and work commitments and whilst she gives me a gentle nudge in the right direction every now and again, she never makes me feel guilty for not doing it. I feel very comfortable telling her exactly how I feel and not concerned at all that things will be kept confidential.  I am really happy with everything so far." L. Moncrieff- Perth, WA
"Michelle has been great. It has been helpful to see the result of someone making the switch from an occupation similar to mine. Going through this process has highlighted my need to change." Psychologist. - Brisbane 2009
"Michelle is a great coach and I fell she has been the right person to help me with the issues I'd been having."
Michelle's coaching has helped me through a tough time of change in my life. It has allowed me to find me & love me!
I thank her for her knowledge, experience & humanity. She always responds promptly to my emails & texts with thoughtful & individually tailored responses. (August 2013}
She is teaching me to accept the past, grieve for my losses, and trust my journey.
I admire her persistence in revaluating my life and providing me tools to use to progress into a more positive future.(November 2013)
"It is rare indeed to find such great wisdom and depth of compassion in one so young as Michelle Lee. That she has decided to use her gifts to help others realise their goals and dreams is a blessing for us all. I cannot recommend Michelle too highly. " Ian Harris - Sydney 2009
"I recently went through a major upheaval in my life, found Michelle's coaching an amazing support. She was available to me at all times, empowered me to turn this experience into a positive opportunity and highly constructive with her advice. Without Michelle's coaching for the 3 months prior and during, there is a strong possibility that I would have ended up very depressed during this period of change. I cannot speak more highly of Michelle's professionalism, warmth & generosity."

"I was on a downward spiral into depression when Michelle Lee arrived in my life.  At my lowest point I felt unlovable, unsuccessful and worthless and I couldn't see how my life could be any different.  I was completely trapped.Michelle opened my eyes to the possibility I could have a wonderful, balanced, happy life and I actually deserve it.  It is Michelle who introduced me to myself and I actually like me!

Michelle has a lovely warm nature, which encouraged me to nurture myself, she has a very practical approach, which would give me a push along when I lost focus, and her wisdom guided my exploration of myself and life's opportunities.

Recently I was faced with a massive life change when I resigned from my job, a job I hated, but felt I had to do because it offered me security & what else could I do?  Michelle was there offering support & advice when I needed it the most.   Through her coaching I was able to see it as an opportunity for positive change and am now excited to wake up each day to see what is in store and I feel as though anything is possible.

Thank you Michelle for taking me on this wonderful journey." K. Gaffy -Melbourne 2009
"I like the fact that you can talk/contact your coach as often as you need.  I think that the feedback is also helpful so you know that you are not just going through the motions.  Also, I think it's important that you do get suggestions about the various units, but that also, you get another perspective on what is troubling you."

"Michelle is very supportive and her feedback is always very helpful. Her wisdom shines through with each encounter we have and she is always there for me. I have learned so much about myself through her guidance. She is very committed and responds to emails promptly.
"Michelle has a delightful nature: enthusiastic, supportive, and I sensed, genuinely committed to assist me as her client. I felt that Michelle was very astute in her comments and observations of my situation and needs. During the period of my coaching, the process of going through (or in many ways – not doing) the study units, highlighted the very essence of my issue. Putting a stake in the ground re what I am committed to is what Michelle has made clear as her own commitment to her direction with her coaching clients. She appears to be an exceptionally good model for time effectiveness. I would think, she provides a service that is very cost effective. " Psychologist - Brisbane 2009
>"I was on a downward spiral, not knowing how to change it, when Michelle came along. I found her to be a great listener, understanding and knowledgeable. She gently suggested ways in which I could complete units which would enable me to improve many aspects of my life, enabling me to break free and see that there was more to life! " N. Dore- Canberra 2009
"I recently finished a year long session of life coaching with Michelle, and the changes I feel in myself from before I started to where I am now are amazing.

I have found my confidence has increased, my communication skills are so much better therefore my relationships have improved, and I have a new sense of direction. I understand and accept the essential "me" so much more and I feel excited about life again. Michelle has helped me to evolve further into self awareness through her incredible insight and wisdom. She is an inspiring person and the journey with her has been so rewarding. I would thoroughly recommend her life coaching to anyone wanting to become a more whole, positive and happy person!" Sarah Garrett (Aug 2010) 0430530864
I would like to say a huge thank you to you Michelle for all your great talks and advice with my Life Coaching over the past 12 months here is a little bit about were I was when I first started my coaching with Michelle, I was at a time in my life not knowing were I was going, and not sure were things were going in my marriage also, as we had a few problems. So over the duration of time my husband and I separated and Michelle was there 100% as a great Coach and a fantastic friend guiding me all the way. So I learnt a lot about myself and how to deal with things a lot better. About 4 months later my husband and I have got back together and our marriage is a lot stronger than it ever was and I believe that my Life Coaching from learning so much about myself and the power of the mind and how powerful it is has helped me to become a stronger person in myself. I would like to say thank to Michelle for guiding me and also helping me reach certain Goals and Dreams over the past 12 months. Warm Regards From Diana (Singleton - Oct 2010)
4 months ago I lacked direction and was going through the motions of life as many of us do, feeling like I had lost confidence, strength and self worth all of which was much less than who I am. I knew I wanted to regain the person that I am but didn't know how.

I was less than satisfied with the job I had but lacked the motivation to dare to dream for something better. My job had enslaved me , I felt trapped unappreciated and worthless. I procrastinated about the day to day things all the while fearing rejection and my own success.

Luckily for me I was invited to a free self help seminar where I first met my now coach but more importantly good friend Michelle Lee.

Since then my life has changed immeasurably, I am now starting a new career in a field that I am passionate about, I'm taking charge of my life and reconnecting with the people around me that matter. It's been a lot of hard work but the journey has been the most rewarding part and wouldn't have been possible without my coach Michelle.  Geoff Crowfoot (March 2011)
To experience similar success for yourself, call Michelle for your free consultation on +61 0404 481 091
Request a free confidential consultation now: